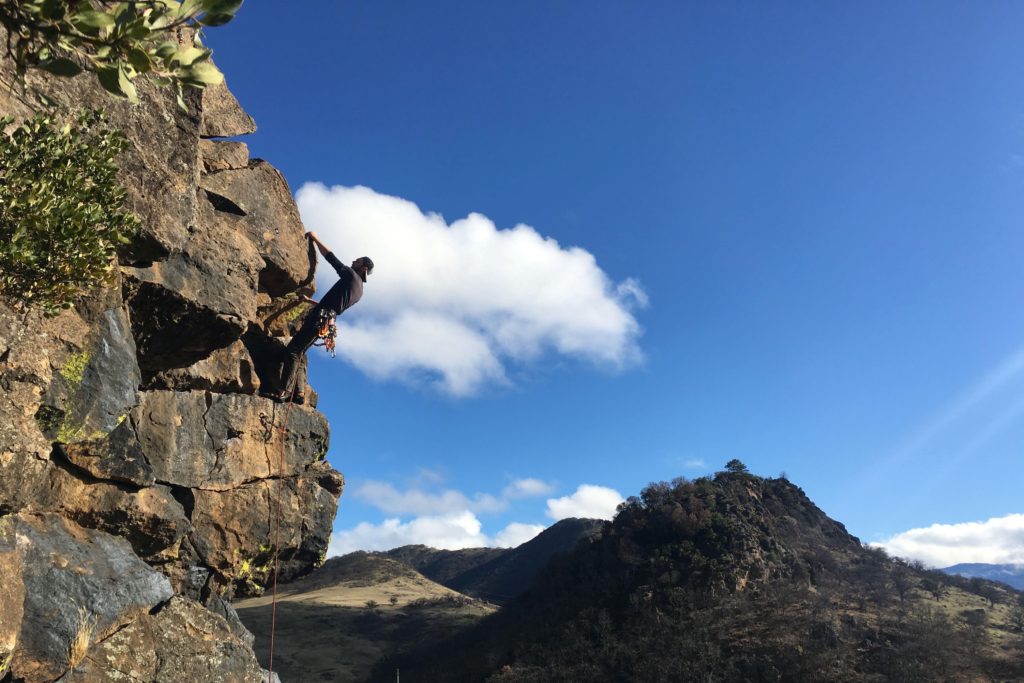 Consider being monogamous in your climbing partnerships.

Climb exclusively with your housemates if possible.
Otherwise, find someone with similar schedules and goals to climb with. The less people you climb with, the less germs you spread. 

Try to stay within 50 miles.

Avoid stops at your destination; gas up & snack up in your local community first.
Good to go: Emigrant Lake, Greensprings (private land – be respectful!), Rattlesnake, Lover's Leap, Umpqua National Forest crags, Mill Creek
Possibly too far depending on your location, or already explicitly closed: Smith Rock, Honeycombs, Promontory, Lost Rocks, Redwood Coast, Castle Crags
Closed for raptors (usually no later than July 15): Honeycombs, Terra Nova, Rabbit Ears, Pilot Rock, Acker Rock

Be prepared if it's crowded. 

"What? Oregon crags, crowded?!" With gyms at limited capacity and distant trips discouraged, more people are out than ever.
Hand sanitize before and after you get on the rock, verbally queue up if there's a line & then spread out.
Have an alternate plan: hike, bike, raft, meditate. 

Now more than ever, be an upstander, not a bystander. 

People haven't climbed or spent a lot of time outside. They don't know to bury their poop, or how to rappel, or any number of lessons from outdoor climbing. Tell them what they can do better (without being mean).

Practice Leave No Trace (LNT) principles.

More people at smaller crags means more impact. Learn how to lessen your impact. 

Consider not spraying about your climbing on social media until everyone is able to get out, and travel is fully open. 
Other news & resources:
Rogue Rock Gym is reopening on May 18 for members-only and punch-card holders. There is a 50-person limit at a time. Find more information here.
Smith Rock is essentially open to locals only.